Services
YOUR FOREIGN VAT EXPERTS
ITR is your independent expert in addressing foreign VAT requirements.
Has your business incurred VAT abroad?
Does your business need to register and maintain a VAT registration in another country?
We will guide you through the burdensome and complex processes of foreign VAT (e.g. recovery, registration etc.). Our aim is to make the relevant process as smooth and hassle free as possible, allowing you to focus your valuable resources on your core business.
OUR QUALITY PROMISE
As a family run and therefore independent service provider, our emphasis is on the quality of our service. Our clients benefit from our long serving team, who have worked with our foreign VAT business from the outset. They will ensure that your questions are answered promptly and that you are kept well-informed about your foreign VAT position.
ALL BUSINESSES WELCOME
As a leading provider of VAT refund and registration services, ITR provides a premium service to both large and small businesses, operating across a large range of industries. All of our customers are important to us and deserve a highly professional, polished service.
SUCCESS FEE BASED REFUNDS
Confident in our ability to obtain your foreign VAT refunds, we provide these services to our clients on a purely success fee basis. This gives our customers the security that there will be no cost without a successful recovery.
We also benefit from strong links to our sister firm based in Germany as well as a flexible network of international cooperation partners.
Call or email us today to for a free assessment of your refund potential.
ITR is a leading expert for VAT refunds abroad. We aim to make this process as straightforward and user friendly as possible. We provide the full VAT refund service including:
Invoice collection
Review of invoices for VAT compliance
Obtaining revised invoices where invoices are not compliant
Preparation of the claims
Responses in the required language to the relevant tax authorities
Appeals of questionable tax authority decisions
Refunds from suppliers where VAT has been incorrectly charged
Our success based fees ensure that ITR are incentivised to maximise your claim potential. We actively seek to identify additional claim opportunities and ensure that each claim complies with all local rules for VAT refunds. Our exclusive focus throughout is the success and value of your claim.
Since all fees are based on the success of your claim, there is no cost without a successful refund.
Call us for a no obligation quote today!
Our core attributes enable us to provide a top quality service:
Years of experience in the field of foreign VAT refunds
100% specialised in the fields of VAT refunds and VAT registrations
Accessible and responsive account managers
Independent and family run business which tailors solutions to your business
Aligned rewards with our customers through success fee based fee refunds
Our team is always at your disposal, whether you have a question concerning a particular country, the potential for a refund or the refund process itself.
We would be pleased to discuss your VAT refund needs directly.
Call or email us to discuss your business' refund potential.
FOREIGN VAT REGISTRATIONS
The provision of goods and services abroad may trigger a requirement to register locally for VAT in the countries your business trades with, even if your business is not domiciled there. ITR can assess your requirement to register for VAT in such countries both within and outside of the European Union. This ensures that you always stay compliant with all foreign VAT requirements.
Quality is key for foreign VAT registrations as failure to comply can lead to significant interest and penalty charges. Our processes are robust, with regular reminders and clear communication so that your business can achieve full compliance with local VAT regulations at all times.
As an independent, family run business we can ensure that there is always a member of the team available to address your needs. We will gladly answer any country specific questions about local registration requirements, so do not hesitate to call or email us.
ITR provides the following VAT registration services abroad:
Analysis of whether your business needs to register
Registration of the business for local VAT
Preparation of all returns for your business to stay compliant
De-registration when a registration abroad is no longer required
About us
Our mission is to provide your business with top quality foreign VAT solutions tailored specifically to your individual needs. The profile of our business and its key players are vital to achieving this mission.
As an independent, family run business with a 100% focus on foreign VAT, ITR is ideally placed to deliver high quality, flexible solutions for your business. The founding owners and cousins, Vered Welsh (ITR UK) and Tobias Arnold (ITR Germany) have many years cumulative experience in the fields of tax, accounting and law.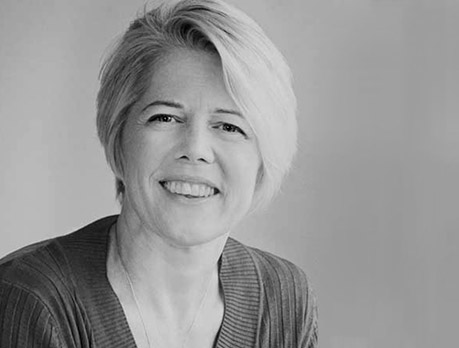 Vered Welsh
Vered studied economics and languages at McGill University in Canada. She chartered as an accountant with PriceWaterhouseCoopers before moving into industry, including four years at Porsche Cars Limited. Vered founded ITR Service Limited in 2007.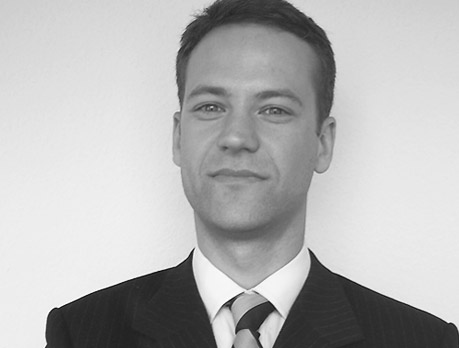 Tobias Arnold
Prior to obtaining his law degree, Tobias studied Politics, Philosophy and Economics at Oxford University. He worked for a number of years in the banking group at Clifford Chance LLP in both their London and Frankfurt offices before founding ITR (Germany) in 2005.
This international focus and technical expertise is complimented by ITR's other long-serving staff to form a formidable team. We have the expertise to deliver optimised solutions for your business' foreign VAT refund needs.
CLIENT FOCUSED AND INDEPENDENT
Benefiting from our own entrepreneurial background, ITR knows that only a positive result counts as success. However, our customers also value a reliable, trustworthy and hassle free service from us to achieve a successful foreign VAT result. Consequently, at ITR, we continuously adapt to the wishes of our customers and ensure that our responses to your questions are both fast and accurate. We strive for the highest possible level of accessibility for our clients. This includes a seamless flow of information, individually tailored VAT solutions as well as total flexibility in meeting specific customer demands.
As a family run, independent business, we focus purely on foreign VAT solutions. This in turn adds value to your business' VAT position as we do not compete with accountants and internal service providers for potential resources and management attention.
Thank you for your interest in ITR Service.
We welcome the opportunity to discuss your business's foreign VAT needs further.
UK Office
ITR Service Limited
Clarendon House
52 Cornmarket Street
Oxford OX1 3HJ
United Kingdom

Tel +44 (0) 1865 552 698
Email info@itrservice.co.uk
German office (Berlin)
ITR Service GmbH & Co. KG
Schröderstraße 2
10115 Berlin
Germany

Tel +49 (0)30 899 956 71
Email info@itr-group.com